KC Planes, Trains & Autos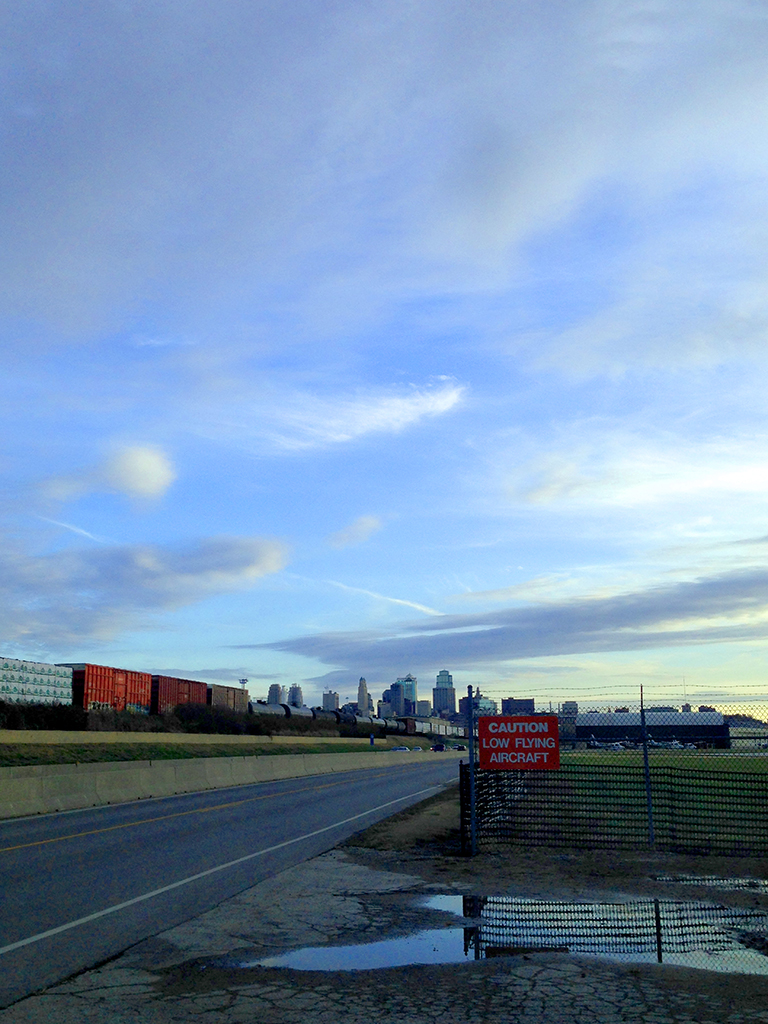 KC Planes, Trains & Autos
Driving into downtown Kansas City, from the north, has always been one of my favorite views of the skyline as you can see an uninterrupted panorama of the city stretching out across the horizon before you on approach.
This particular shot, with three modes of transportation accounted for in one composition - plane, train and auto, was taken, at sunset, and was framed by the downtown airport on my right, and the train cars rumbling along their tracks on my left.
A perfect moment of visual and editorial convergence captured.
Print Variants:
11x14 dual matted deluxe photo print for $35
16x20 dual matted deluxe print for $60
16x20 wrapped canvas for $75
16x20 wrapped canvas framed for $120
24x36 wrapped canvas for $120
24x36 wrapped canvas framed for $150
16x20 deluxe print on aluminum for $225
24x36 deluxe print on aluminum for $300
16x20 Acrylic Giclee for $325
24x36 Acrylic Giclee for $400
*Please note...these are print on demand pieces so turn time is usually 5-7 business days + shipping time before you receive your piece. Thanks. :)