Kauffman Profile with Sky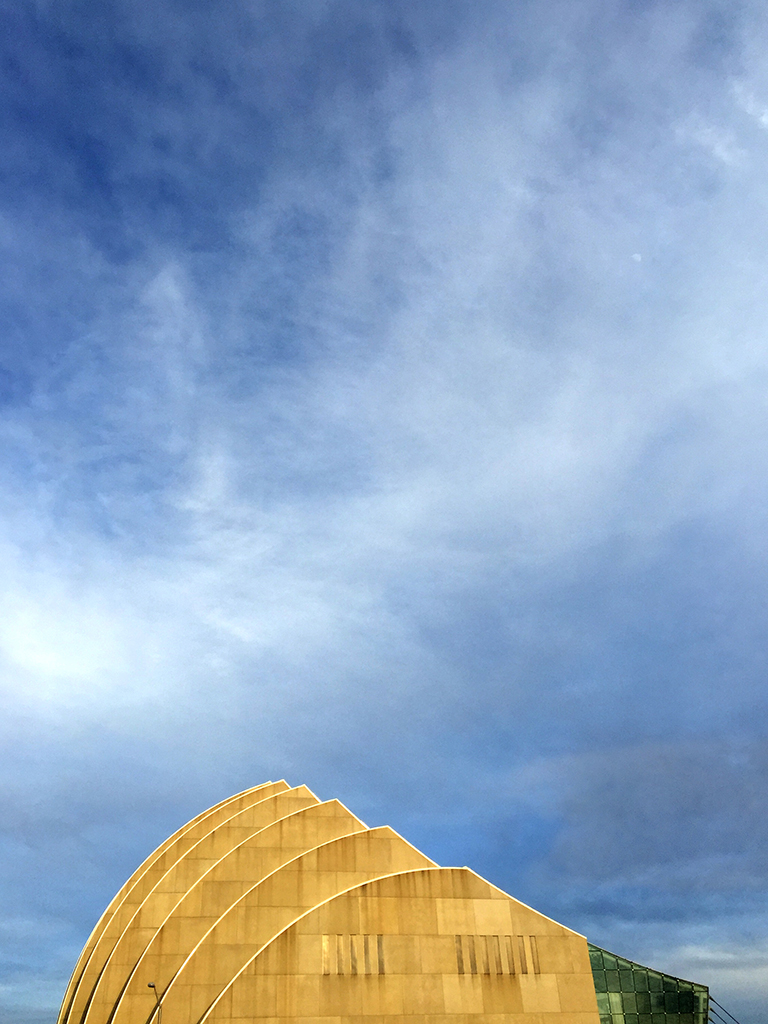 Kauffman Profile with Sky
Opening in 2011 - it didn't take long for this ultra modern, state of the art, performance center to claim a dominate place along the Kansas City skyline. Consequently it has been well photographed from every conceivable angle and during every possible season and/or time of day.
As a photographer I felt challenged, and compiled, to capture a unique viewpoint or composition of the building and bring some new perspective to a place that already has such a very well established visual language.
For my piece, "Kauffman Profile With Sky" I decided to play with scale by taking the large Center and reducing it down to the lower third of the composition. This allows the dramatic heartland sky to almost overpower the building and makes it look almost quaint and toy like in my piece.
Print Variants:
11x14 dual matted deluxe photo print for $35
16x20 dual matted deluxe print for $60
16x20 wrapped canvas for $75
16x20 wrapped canvas framed for $120
24x36 wrapped canvas for $120
24x36 wrapped canvas framed for $150
16x20 deluxe print on aluminum for $225
24x36 deluxe print on aluminum for $300
16x20 Acrylic Giclee for $325
24x36 Acrylic Giclee for $400
*Please note...these are print on demand pieces so turn time is usually 5-7 business days + shipping time before you receive your piece. Thanks. :)