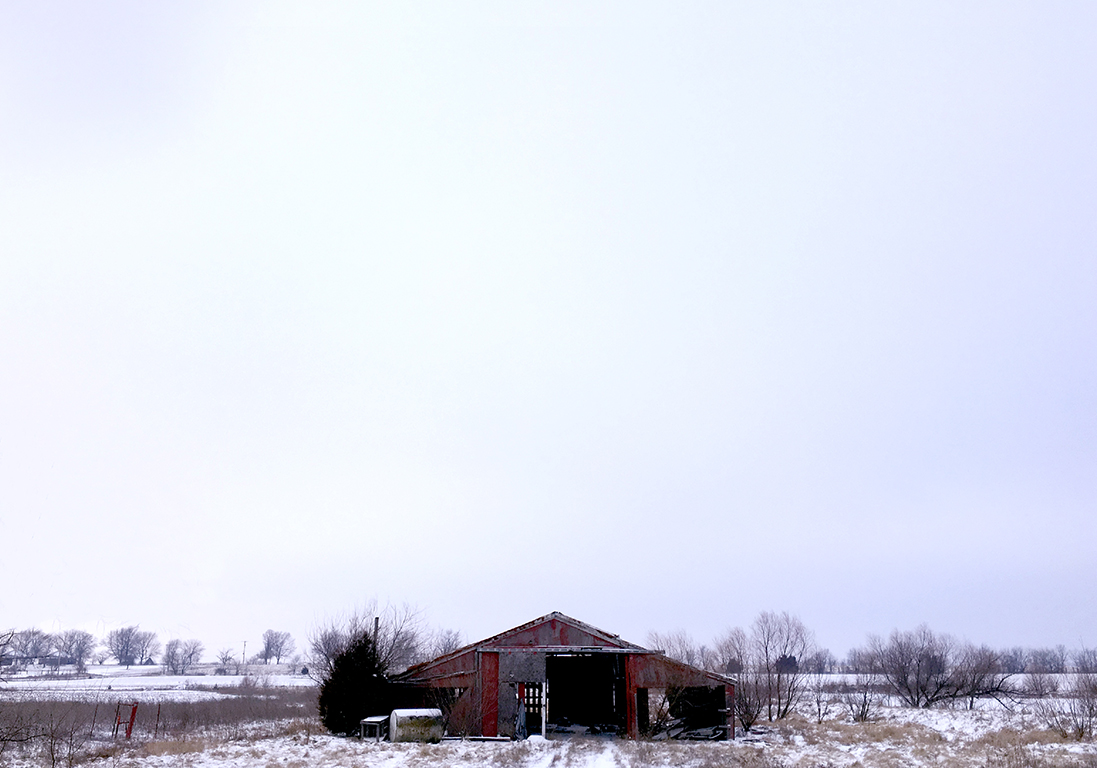 Kansas Barn in Winter
I was going on a photo wandering excursion for my forthcoming book: 71/69/49 when I came across this barn sitting just off the 175th street in south Overland Park Kansas.
On this cold winter day, with the light dusting of snow and low cloud cover diffusing the morning sunlight, the atmosphere was almost dreamlike with the muted tones and washed out colors of the landscape bringing a peaceful calm to the surroundings. You can almost feel the chill in the wind as the vast prairie sky threatens to envelop the barn below.
Print Variants:
11x14 dual matted deluxe photo print for $35
16x20 dual matted deluxe print for $60
16x20 wrapped canvas for $75
16x20 wrapped canvas framed for $120
24x36 wrapped canvas for $120
24x36 wrapped canvas framed for $150
16x20 deluxe print on aluminum for $225
24x36 deluxe print on aluminum for $300
16x20 Acrylic Giclee for $325
24x36 Acrylic Giclee for $400
*Please note...these are print on demand pieces so turn time is usually 5-7 business days + shipping time before you receive your piece. Thanks. :)